For Griessbach we assumed design and mechanical design of a versatile door control module for indoor train doors. Read more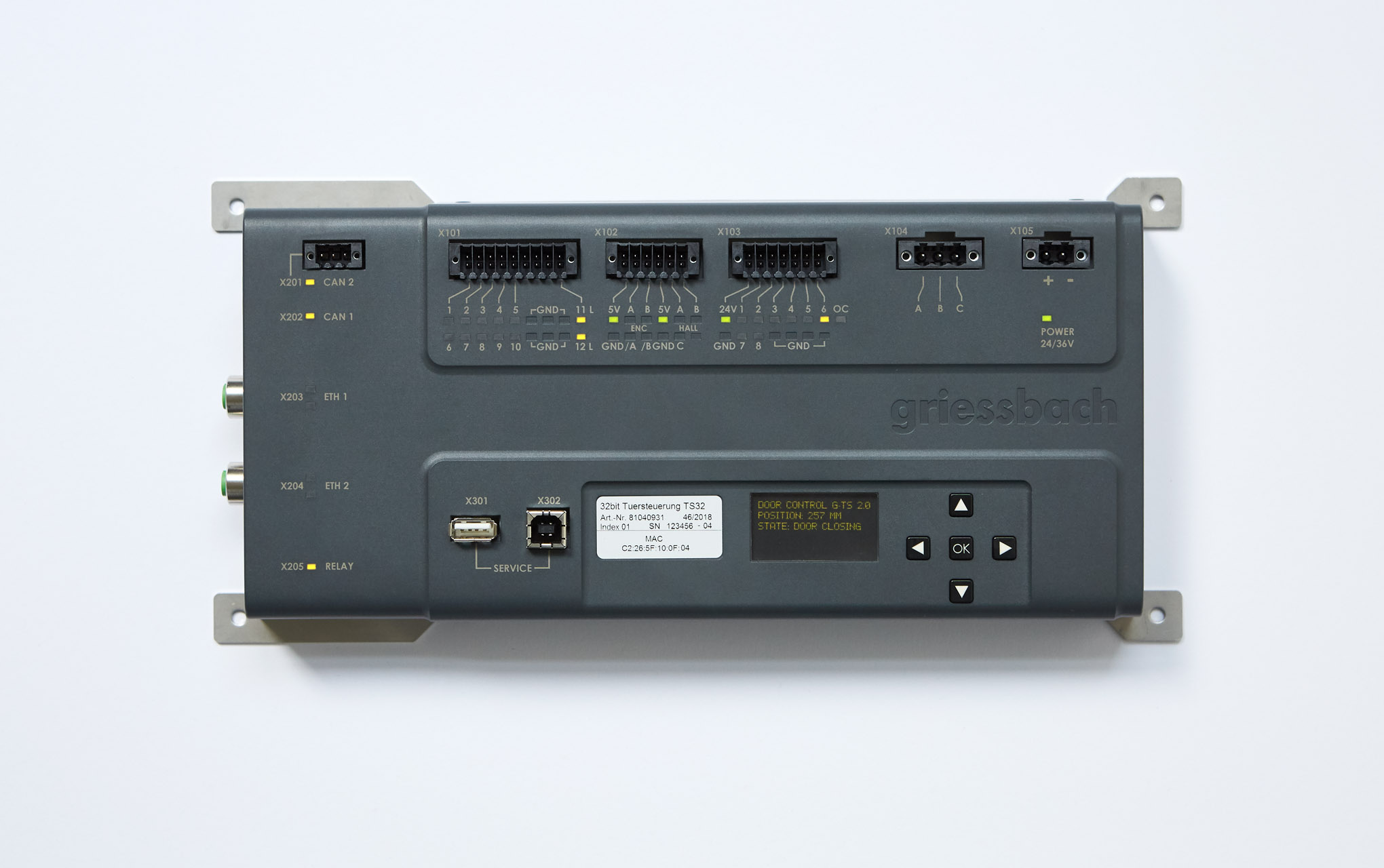 Griessbach
2016
Construction
Design
Control Unit for Train Doors
This control module for indoor, connecting and bathroom doors in rail vehicles distinguishes itself for example through a new tilt sensor that controls door behavior via door motor control and thereby perfectly adjusts the door according to the wagon's tilt while in curves.
To allow for detailed and precise meter-reading and adjustment regarding parameters such as panel number, door weight, opening radius and opening speed and to also view operating conditions, operating counts, diagnostics and service information, an display with a wide reading angle was added. Five navigational keys designed by us allow for comfortable input and adjustments. In the standard configuration, the modules have two CAN interfaces for connection to the train bus system.
We were responsible for product design, construction and production data for the casing. Injection molding and edged sheet metal were used as manufacturing processes and materials. Despite a large number of necessary connections with markings and illuminated displays, we succeeded in obtaining an aesthetically clean and clearly structured appearance. This included recommendations for the selection of the connectors and their harmonious arrangement together with the LEDs and a lower housing shell, which was made of metal for the base, while the upper half consists of plastic.