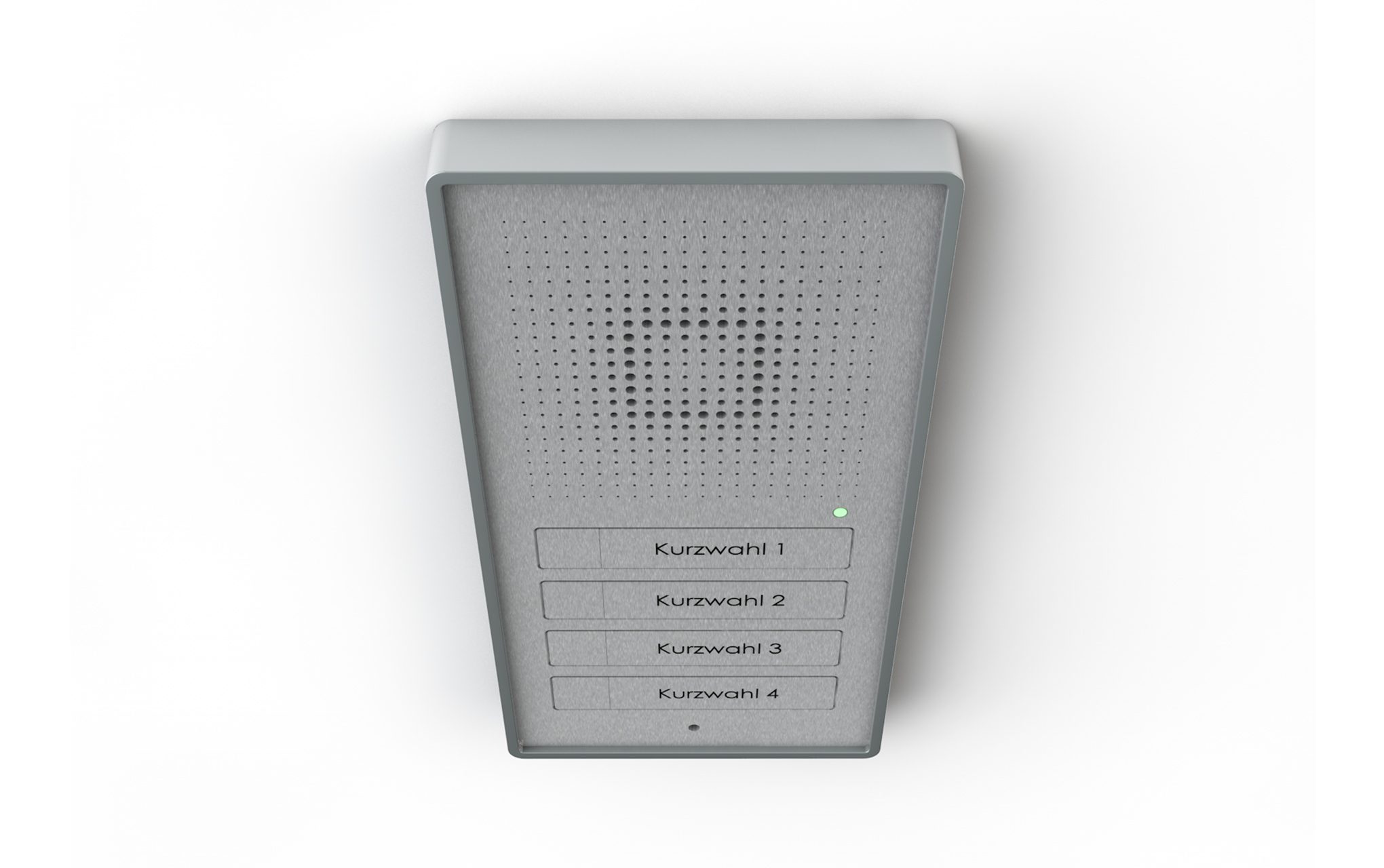 Vandalism-proof Intercom/Emergency Call
Selecting robust materials, we designed two intercom versions – one with numeric keys and one as emergency call. The emergency call version requires smashing an securityglas window in order to press the alarm button.
Our goal was to create a timeless yet recognizable design that is fit to be used in a multitude of demanding environments.