Recycling is not popular! Our contribution to the design contest "Trenntmöbel" is intended to motivate recycling in a humorous way. Read more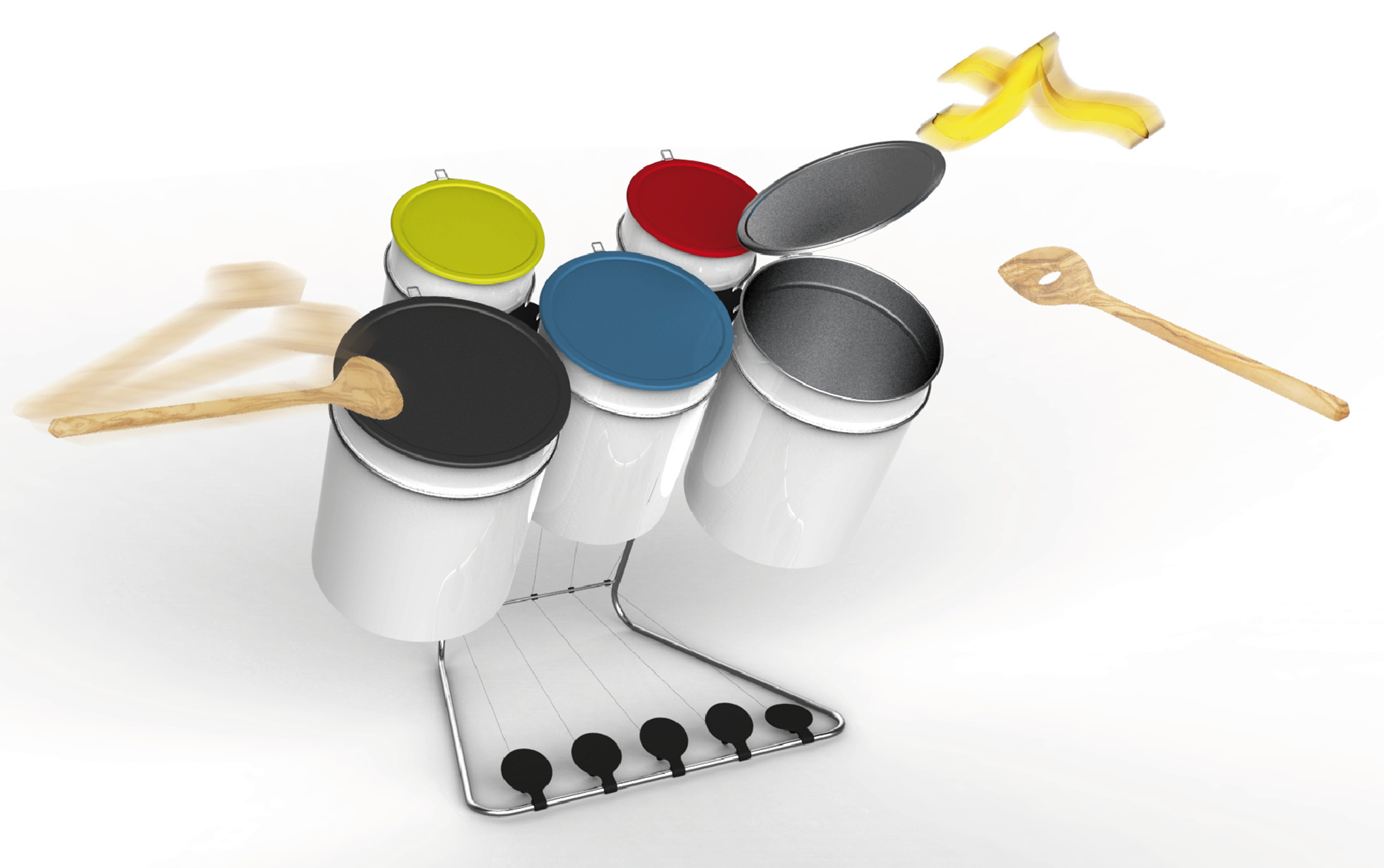 BSR Create Berlin
2011
Concept
Construction
Design
Prototype
Waste-Separation Design
for Competition
Recycling is not popular! Our contribution to the design contest "Trenntmöbel" is intended to motivate recycling in a humorous way.
The competition "Trenntmöbel" set the goal to design a recycling system for households. Our work was honored with the second placement of the official jury and the second place voted by the public.
A working prototype was built as a proof of concept. All lids can be opened individually by stepping on easily accessible pedals that are placed underneath the bins.
In cooperation with Dörte Ahlgrimm.