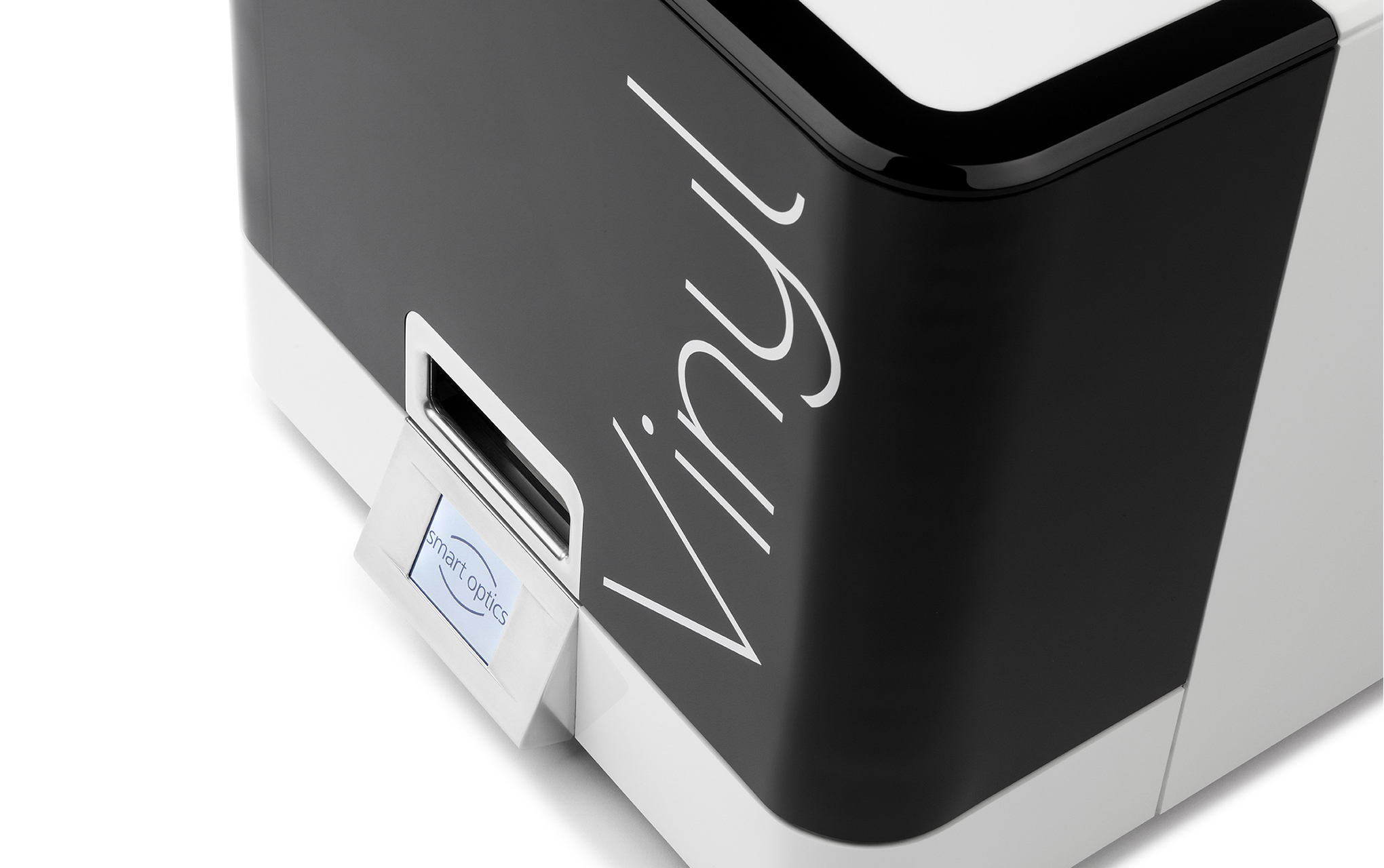 smart optics Sensortechnik GmbH
2017
Design
Multifunctional Dental 3D-Scanner
The scanner for the ambitious user
smart optics showcased its latest and most innovative 3D dental scanner at the IDS 2017. Vinyl has been especially designed for achieving a maximum of productivity in the daily laboratory work. It can be used with open or closed lid. The fully automated z-axis speeds up the scanning process considerably. The Vinyl automatically guides the object to be scanned into the measuring field. Screwing on spacer plates, which is known from other manufacturers as well as the earlier smart optics models, is now dispensed with. Time which you can use far better elsewhere. Additionally the handling becomes significantly easier. By using a touch screen the most important entries can be made directly on the scanner.
In addition to time-savings, smart optics has also placed a special emphasis on user comfort. With its 180 degree opening the Vinyl offers considerable working space and the improved motor control allows smooth and fast motor travel.
The large system plate of the scanner directly accommodates all established articulators.