Based on our prototypes, we help you get the product ready for serial production with all necessary tests. During circuit design we solve EMC, ESD and other problems, we can perform the required tests ourselves in the laboratory and prepare the corresponding reports.  more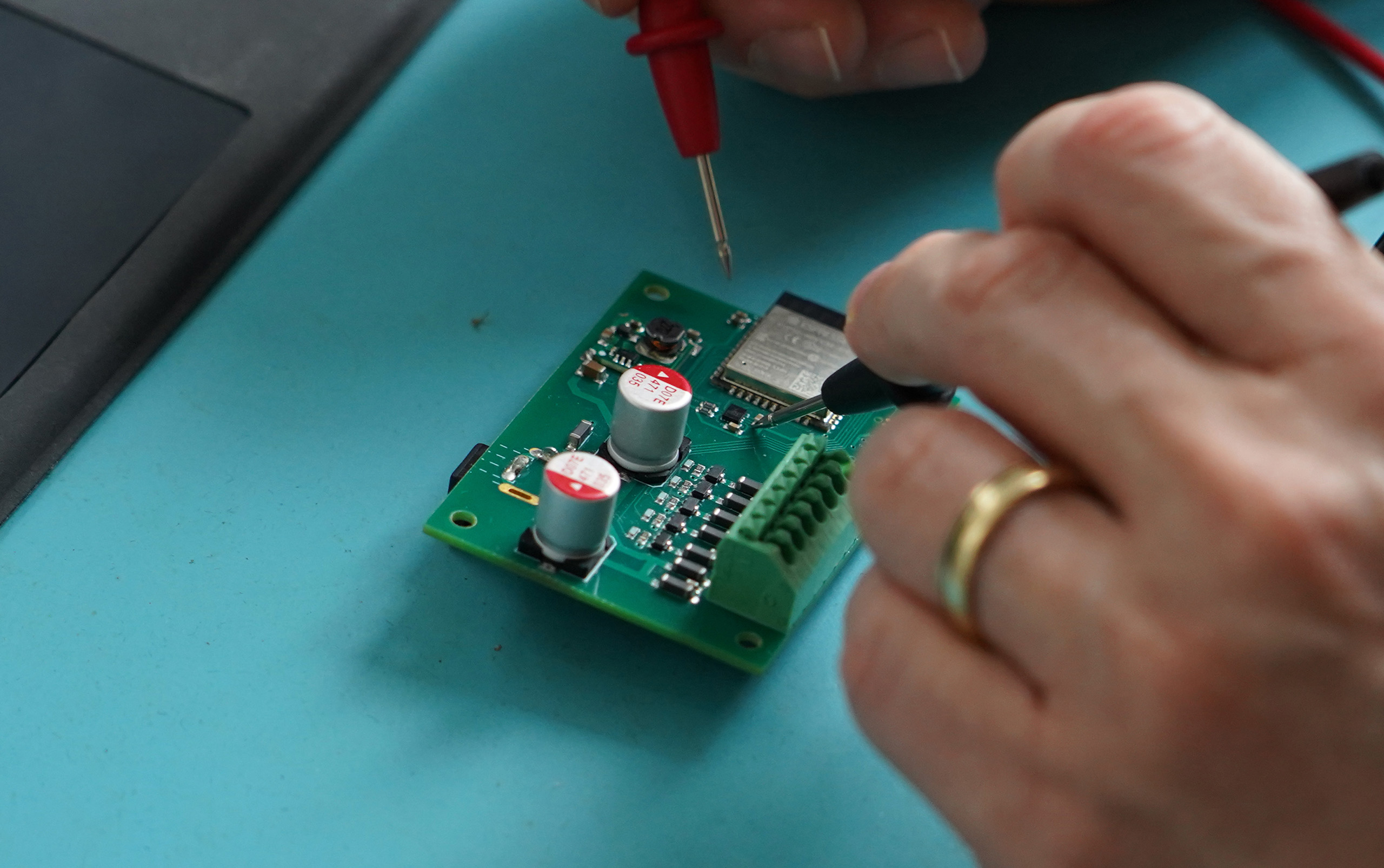 Electronics Development
From development to sourcing
Our services include the careful, series-optimized selection of components for cost-effective and reliable production. Components include displays, power supplies, controllers, wireless modules, connectors, resistors and more. From energy management for stationary and mobile devices, precise measurements, steering of components or integration of external operating controls—we are ready to help. And: If required, we can also miniaturize assembly groups to obtain a particularly small form factor for your final product.
Furthermore, in serial production, consistent compliance with norms and standards as well as modern manufacturing and control processes determine the quality of each individual product. Our processes in electronics development for series production therefore comply with DIN EN ISO 9001.
Together with our partner suppliers from various countries, we can supply you with the complete assembly groups. Alternatively, you will receive the complete construction plans for commissioning a supplier of your choice.